Fact Checked
Overview On Breathing Problems
In most cases, people are more likely to visit an emergency room when they are having problems breathing. This issue can mean that there are serious problems taking place in the body. For those who are problems with their breathing, the medical term they are given is dyspnea.
Can't Breathe: What to do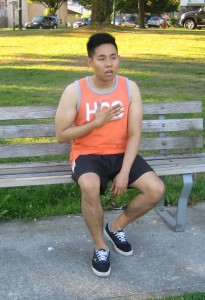 When you are having trouble with breathing, here is what you need to do is to call your doctor. Your doctor can let you know what to do and where to go. Plus, he or she knows your medical history and can most often pinpoint what could be causing your issues over the phone. In many cases, once you get to a hospital, you may be given oxygen to help get the body the oxygen that it needs. If you have trouble breathing from time to time, then you need to talk to your doctor about what could be going on.
Causes of Breathing Issues
There are several reasons why a person may have issues with their breathing. These can include:
Asthma attacks can cause the airways to narrow and become blocked with mucus. This can cause the person to wheeze and be unable to catch their breath.
Lung inflammation or pneumonia can cause issues with lungs and airways, resulting in not being able to catch a full breath
Issues with breathing can be due to a silent heart attack as well
Panic attacks can make it hard for a person to catch their breath and lead to the person hyperventilating
Whenever a person feels as though they cannot breathe, they are going to want to get medical attention immediately. Otherwise, they could be suffering and this can lead to death if not taken care of. The body needs oxygen in order to survive, when breathing problems arise, this is affecting your entire body.
Which Examinations Are Used to Detect Breathing Difficulties?
GPs detect breathing complications by carrying out a physical assessment, taking the person's history into account, and using various assessments. For example, pulmonary function examinations, also recognized as lung function examinations, are commonly used to evaluate lung function in individuals with asthma.
Can Medical Mediation Help Me Cope With Breathing Difficulties?
So regularly, people pursue medical involvement only after they have had breathing difficulties for months. Regularly by the time the medicines are underway, harm has occurred, so the healing process takes even longer.
A precise analysis is vital before you can manage and avoid breathing difficulties. Each person is different. The exact medicine and management program that works for a friend or relative might not be the right one for your issue.
Related Video On Breathing Problems
Was this article helpful?