Fact Checked
Overview
Yellow fever is a viral illness which is spread to people by mosquitoes in parts of Africa and South America.
Symptoms of Yellow Fever
Symptoms of the illness include an unexpected onset of headaches, nausea, muscle pain, backache, fever, chills and queasiness three to six days once the germ penetrates the body.
After three to four days most people recover and their symptoms fade away.
Though, about 15% of people will go on to have blood loss (from the eyes, nose and mouth and/or tummy), jaundice (skin and eyes turn yellow), stomach pain with nausea and kidney problems.
About 50 % of these patients get better, but the remaining half pass away within two weeks of getting these symptoms.
How is it Transmitted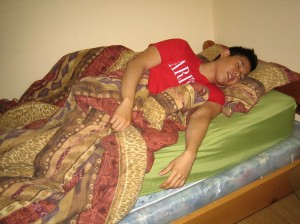 People and monkeys are most at risk with the virus.
Particular groups of mosquitoes identified as Aedes aegypti carry the virus
It can take up to six days for the virus to begin once an individual is bitten by a contaminated mosquito
The virus is not transmitted directly from individual to individual or animal to person.
Prevention of Yellow Fever
Inoculation is the most useful way to avoid yellow fever.
Inoculation must be administered at a permitted vaccination clinic and a global yellow fever inoculation license must be provided.
Holidaymakers in yellow fever contaminated countries should also take precautions to keep away from being bitten by mosquitoes.
Wear loose clothes, particular long sleeved shirts.
Reside in mosquito-proof housing (e.g., use bed nets).
Diagnoses of Yellow Fever
Yellow fever is hard to identify in its primary stages as there are various infections that might have similar symptoms. Diagnosis entails a blood test for an accurate verdict.
Treatment of Yellow Fever
There is no precise treatment for treating yellow fever. People can be treated for dehydration and fever. Intensive care might be required for critically ill patients
Related Video On Yellow Fever
Was this article helpful?