Emergency First Aid is one of the most popular first aid courses that St Mark James offers. It is a basic first aid and CPR course that is taught within 8 hours and usually completed within one day. AED training is part of the curriculum in this course. Candidates in this first aid and CPR course will learn basic CPR for rescues on a adult and basic lifesaving first aid. Register for emergency St Mark James first aid in Edmonton. Our training partners offer courses all over Canada including in Vancouver, Nanaimo, Victoria, Red Deer, Fort McMurray, Grande Prairie, Lethbridge, Edmonton, Halifax, Toronto, Thunder Bay, Windsor, Mississauga, Hamilton, Ottawa, Saskatoon, Winnipeg, Surrey, Kelowna, Regina and Calgary. Visit our locations page for more information about our St Mark James first aid training partners.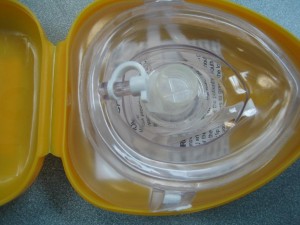 Course content:
The first aid components in this course include:
Scene Assessment
Aspiration
Anaphylaxis
Angina
Asthma
Hyperventilation
Deadly Bleeding
Heart Attack
Protective Equipment
Stroke
TIA (Transient Ischemic Attack)
Emergency first aid does include CPR. The course normally involves CPR level "A" which involves CPR rescues only on adult victims. This includes rescuing victims from choking hazards and doing cardiopulmonary resuscitation on unconscious, non breathing victims. At most locations candidates can opt for a higher level CPR, such as CPR "C", for no extra charge.
Length of the course:
The length of the course is 8 hours and is usually done within one day. Some locations offer two 4 hour days to complete the course.
Cost of the course:
The cost of this St Mark James emergency first aid course is 75 dollars. Cost includes St Mark James certification fee, first aid and CPR manual and all applicable taxes.
Location and Registration:
To register for a emergency first aid course select the location of your choosing from the selection below or from the side bar. We have convenient, educational, affordable and entertaining emergency first aid courses at a location near you.
Get a Head Start On Training
Check out the following video to get a head start on your first aid knowledge for basic nose bleeds.