Do you need workplace approved first aid, CPR, AED or food safety certification? Do you need to build your resume to increase your chances of getting a better job? Get certified today and register for a course with Halifax First Aid. Learn to manage emergencies such as cardiac arrest, stroke, broken bones, hypothermia, shock and a variety of circulatory and breathing emergencies by enrolling in courses such as emergency, childcare or standard first aid. This provider offers a wide range of courses include Nova Scotia workplace approved standard first aid, CPR level "C" and AED training. Participants looking to avoid first aid certification and looking only for CPR and AED training may enrol in CPR level "A", "C" or "HCP" stand-alone courses. On-line safety, food handling and pet first aid are also available for registration. To register for a low price, high quality course with Halifax First Aid use the contact information posted below.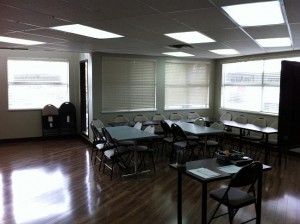 Quick and Easy Registration Here
A full list of courses can be found on the Halifax First Aid homepage. You can register for a course any time using the link to the website by on-line registration. Telephone, email and in-person registrations is also available using the following contact information:
Website: http://wwwfirstaidhalifax.ca
Telephone Registration Number: 1-888-870-7002
Email Address: [email protected]
Space is limited. Register today to ensure a spot in one of the many upcoming courses.
Largest selection of offered courses
One of the factors that makes Halifax First Aid the leader in workplace required training is the volume and number of courses it has to offer. Check out the following list of available courses with this provider:
Standard first aid, CPR and AED
Emergency first aid, CPR and AED
CPR level 'A', 'C' and 'HCP' and AED (No first aid)
Basic Life Support
Advanced Life Support
Re-Certifications
Private Courses
WHMIS
MSDS
TDG
Fire Safety
Medical Terminology
Food Handling Certification
H2S Awareness
H2S Alive
Confined Space Entry
To register for one of the above courses or to see the upcoming schedule and on-line courses availability use the contact information posted above.
Cheapest training course rates
Halifax First Aid offers the cheapest training courses in the Halifax area. Rates are inclusive of taxes, certificates, and St Mark James registration fees, as well as training manuals and equipment. Trainees also receive full refunds of the enrolment fee provided they give a 72-hour notice before dropping out.
Certification with St Mark James
Trainees who are able to complete a training course are awarded a certificate for first aid, CPR, and AED training, valid for three years throughout Canada. Refresher courses are offered to trainees with expiring certification – notably with a lighter course load than the regular full courses.
Facilities and Instructors
Courses are taught in high-end facilities within Nova Scotia. The classrooms are furnished with the latest training equipment for first aid, CPR, and AED, and are well-maintained and air-conditioned for the most comfortable learning experience.
All courses are taught and overseen by St Mark James instructors, so you're sure to receive the best training possible.
Did You Know?
If the victim is unconscious and not breathing…
Assess the environment for possible danger.
Try to get a response from the victim. Gently and firmly shake his or her shoulder and ask, "Are you okay?"/"Can you hear me?"
Call for help.
If you suspect a neck or spine injury, do not move the neck. If not, open the airway by open the mouth and tilting the head back.
Listen for breathing for no more than 10 seconds.
Check for pulse for no more than 10 seconds.
Start 30 chest compressions. Keep elbows locked and allow chest to recoil before giving next compression.
Give two rescue breaths.
Repeat compressions.
Enrol in a first aid training course with Halifax First Aid today!
Related Video