We are a training provider located in the bustling city of Portland in Oregon – Portland CPR. We are one of the best CPR training providers in area because of our high quality training programs and very affordable rates. Other providers in Oregon cannot compare to the quality we give our trainees. All eight of our courses are taught by certified CPR rescuers to ensure the quality of training our trainees receive. Out of our eight courses, five are training classes and three are accompanying re-certification classes.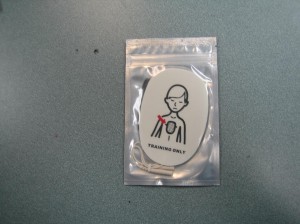 Why get trained in CPR?
CPR certification is the most popular training certification taken by trainees all over the US today. Knowing how to give CPR and basic first aid is a skill that is very useful in times of emergencies that can cause injuries and numerous health complications. CPR is particularly useful in the case of cardiac arrest where the heart stops beating. A few minutes without oxygenated blood flow to the brain can cause irreversible cerebral damage and possibly death. CPR can help prevent that by manually pumping the heart to send oxygenated blood to the body.
Once you become a trained rescuer, you can help save somebody's life. Our programs don't just teach CPR, they also teach basic first aid skills such as wound care, bandaging, and choking management. You can volunteer at hospitals or community health centers in Portland and be useful to your neighborhood as well as your family.
What kind of certificates do you offer?
We award trainees with certificates that are valid for two years all over the country. Our CPR training certificates will be able to meet what requirements who need them for, either in work or school. AS your certificate approaches expiration, it can be renewed through a re-certification class. Remember to renew your credentials before they expire; we do not renew expired credentials and you will have to take the training program again.
What programs can I enrol in?
We offer a total of eight programs to trainees at schedules available through the week. Three programs are under Basic Life Support and two are under Advanced Life Support training. Basic Life Support training teaches students how to give basic CPR in an emergency situation. CPR involves the use of compressions, rescue breaths, and defibrillation to get the heart to start beating again. Advanced Life Support teaches trainees about giving medical support to a victim of cardiac arrest in a medical or clinical setting.
(BLS) Heartsaver CPR and AED – This program is for the public and runs for 4 hours. It teaches basic single (one-person) rescue and basic first aid. It also teaches trainees how to use AED – automated external defibrillators. The healthcare provider version (C) of this course is 4.5 hours long.
(BLS) Basic Life Support – This is another HCP class that runs for 4.5 hours as well. It teaches both one and two-person CPR, first aid, AED training, and the latest life support guidelines from the American Heart Assocation.
There are two ALS programs available: ACLS and PALS. ACLS is for the management of adult victims and PALS is for the management of pediatric victims.