Finding the right first aid and / or CPR course can be a daunting task. Many classes are available ranging in price and length and some classes don't meet workplace requirements. The staff at Mississauga First Aid are knowledgeable, helpful and patient and can help you find the right course. Available courses with this provider include standard and emergency first aid which meet Ontario WSIB standards and provide valid, nationally approved certification that is current for 3 years. Individuals looking to strengthen their resumes can attend a variety of courses including food safety, WHMIS, H2S awareness, fire safety, oxygen administration and more. Visit the Mississauga First Aid website to see the complete list of offered courses and schedules. Customers can be assured they will receive the best training, at the lowest prices with certifications that meet the requirements that they need. Use the contact information provided below to register any course or to inquire about the many services available with Mississauga First Aid.
Contact Information and Details
To register for a course or for first aid supplies and rentals use the following contact information:
Toll Free Telephone Number: 1-888-870-7002
Website: www.firstaidcprmississauga.ca
Email: [email protected]
CSR's are available to take your calls from 8 am to 7:30 pm from Monday to Sunday.
About Mississauga First Aid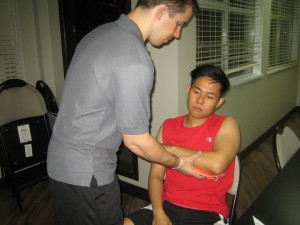 Top 10 Reasons to Register With this Ontario WSIB Approved Provider
Convenience. No other provider offers more courses at a higher volume.
Comfort. Classrooms are well-maintained and clean. Free parking and easy access to public transit are available.
Price. Nobody has lower prices that this training provider.
Certification. Participants that enrol in standard or emergency first aid receive Ontario WSIB approved certification that is valid for 3 years.
CPR. The latest CPR rescue techniques are taught. Techniques and standards  meet the 2012 ILCOR consensus.
Easy Registration. You can register for a course using a variety of convenient methods including telephone, email, on-line, on-line chat or in-person.
Experienced teachers. Teachers are experienced, knowledgeable and friendly.
Fun Courses. No boring lectures with this provider.
Great Reviews. Check out the on-line reviews from this provider.
Great customer service!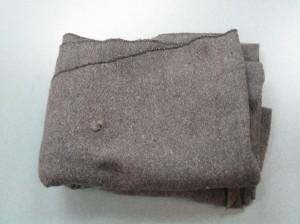 What Will I Learn in a First Aid Course?
Participants that enrol in a first aid course will learn about the following topics:
CPR
AED
Breathing Emergencies
Workplace Safety
Being Prepared
Circulatory Emergencies
Sudden Medical Emergencies
Injuries including wounds, broken bones, dislocations and fractures
Environmental emergencies.
Legal implications of first aid
Complications with rescues
Triage
Certification and Renewal 
Trainees who are able to complete a training course are awarded a St Mark James training certificate, valid for three years throughout Canada. Current or near-expiry certificates can be renewed / re-certified through refresher courses offered twice a week at Mississauga First Aid.
Did You Know?
If you suspect a person has a fracture (especially if there is no open wound), remember the following signs and symptoms:
Swelling of injured area
Unnatural range of movement
Immobility
Pain
Physical deformity
Shock
Mississauga First Aid is dedicated to providing the best learning experience for trainees. Enrol in a first aid training class or CPR/AED course today!