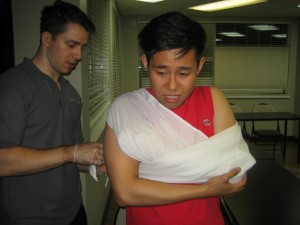 Windsor First Aid offers trainees the best first aid training classes for the lowest rates in the area. No other training service provider offers better services than Windsor First Aid. Enrolment is hassle-free, with trainees receiving their needed certification after completing a training course. St Mark James certification with Windsor First Aid will surely meet any of the school or work requirements often requested by trainees. You can't go wrong with Windsor First Aid!
A complete list of training courses, stand-alone classes, private classes, and refresher courses can be found on the Windsor First Aid website. Click here to visit the Windsor First Aid website.
To Register for a First Aid Training Class On-Line Click Here
Offered Courses
Windsor First Aid offers the most training courses in the area. CPR/AED and first aid training classes are the most popular, held throughout the week, including evenings and weekends. The schedule of all offered classes can be found on the Windsor First Aid website. To give you an idea of the classes offered at Windsor First Aid, check out the list below.
Standard First Aid, CPR and AED
Emergency First Aid and CPR
Childcare First Aid
Cardiopulmonary resuscitation C
Cardiopulmonary resuscitation A
Cardiopulmonary resuscitation level HCP
First aid classes are very comprehensive, having trainees undergo different skill building activities, either demonstrating skills on their fellow trainees or the latest training mannequins. The most popular first aid skills taught in classes are variations of choking rescues, especially for trainees with small children at home.
http://www.youtube.com/watch?v=lehmZgaFMH8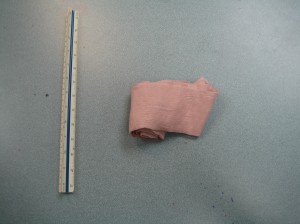 Course rates
All courses are offered at the most competitive rates in the area, with enrolment fees inclusive of taxes, certificates, and St Mark James registration fees. Training manuals and use of training equipment are also included in the initial fees so trainees don't have to worry about additional expenses.
Trainees who drop out of their training course are entitled to full refund of the enrolment fee, provided a 72-hour notice is given.
Certification
Trainees who are able to complete a training course are awarded a training certificate for first aid, CPR, and AED training, valid for three years throughout Canada. Participants that need to refresh certificates can do so by enrolling in re-certification classes.
Enrolment and registration
After you've chosen your training course, you can complete your enrolment using the application form on the Windsor First Aid website or via telephone call, e-mail, or walk-ins at the training centre.
Did You Know?
How to check if someone is having a stroke: F-A-S-T
Ask victim to smile. If the person is experiencing a stroke, once side of the face will droop.
Ask victim to raise both arms. If the person is experiencing a stroke, one arm will be lower or the person will be unable to lift it.
Ask victim to speak. In case of a stroke, he or she will have difficulty responding.
Call for help or bring person to the hospital.
Enrol today!
Enrol in a First Aid Training Class in Windsor, Ontario Here