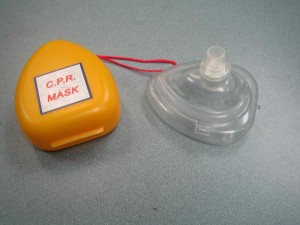 You can get some of the best CPR training programs in San Francisco with San Francisco CPR. There is a wide range of classes available at this provider, primarily basic and advanced life support training. A total of eight classes can be found at this provider, five are training programs and three are re-certification classes. All of these are available at the cheapest possible rates in the city.
You can find our other providers in the following cities: Los Angeles, Las Vegas, Seattle, Portland, and Honolulu. All of the providers have the same set of programs offered to students, as well as the same rates and fees.
Basic Life Support training program
There are three BLS programs offered at San Francisco CPR. BLS programs cover the basics in CPR, primarily in stabilizing a victim of a heart attack by trying to return spontaneous circulation of blood in the body. This is done by giving a cycle of 30 chest compressions and 2 rescue breaths once cardiac arrest has been recognized.
Heartsaver training – 4 hours, for the general public; teaches basic CPR and AED training for a one-person rescue. This is an optional certification program where students can choose not to get certified by not taking the skills test at the end of training.
Heartsaver (C) training – 4.5 hours, for HCPs (healthcare providers); teaches the same topics as the other Heartsaver program.
Basic Life Support for HCPs – 4.5 hours; teaches basic CPR and AED training for one and two-person rescue. It also includes basic first aid and the 2010 BLS guidelines from the AHA.
Advanced Life Support training
ALS training covers medical attention given to a victim who has been stabilized after BLS is performed. ALS teaches trainees how to give CPR and medical management in a clinical setting with complete equipment and medication. Trainees are taught about the crash cart, a movable set of drawers used whenever there is a "code" (a patient goes into cardiac arrest).
Advanced Cardiac Life Support (ACLS) – Completed in two days over a total of 16 hours, ACLS teaches trainees how to medically manage adult victims. It includes adult assessment and pharmacology and how to read and interpret ECG readings.
Pediatric Advanced Life Support (PALS) – Completed in two days too, but runs shorter at 14 hours, PALS teaches trainees how to medically manage pediatric victims. Managing pediatric patients is very different from managing adult victims, especially when CPR is being given. Pediatric pharmacology and assessment are important parts of the PALS course.
Training credentials / certification
There are two requirements in receiving training credentials: complete attendance to all lessons and a passing grade on the post-test, a skills and written test. The training credential is valid for 24 months before it has to be renewed. Only certificates that have gone past their expiration date yet can be renewed. Once a certificate has expired, the rescuer has to take the training program again.
Re-certification is available for the following programs:
Basic Life Support (4 hours)
Advanced Cardiac Life Support (5 – 6 hours)
Pediatric Advanced Life Support (6 hours and 20 minutes/ 8 hours and 20 minutes)