We have six different training locations in the United States, spread out over six cities in five states. All of the providers offer the same training programs at the same training rates and fees. Because of the numerous students who come to sign up with our providers, we also have programs available during evenings and weekends. There are no other providers that have better quality training and better rates than we do.
Tell me about PALS training.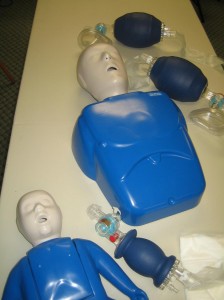 PALS training is a subcategory of Advanced Life Support (ALS) training. Advanced Life Support training is meant to teach trainees how to give medical support to a victim of cardiac arrest. Cardiac arrest is a term used to describe a heart that isn't beating or cannot beat regularly. Lack of adequate oxygenated blood flow can lead to multiple organ failure and possible death. To get the heart pumping spontaneous, a trained rescuer performs BLS – Basic Life Support. Once the victim is stable and the emergency medical services has arrived, ALS – Advanced Life Support – is given.
ALS further be categorized into two: Advanced Cardiac Life Support (ACLS) and Pediatric Advanced Life Support (PALS). The only difference between the two is the age of the victims.
Why does ALS training have to be different for adult and child victims?
Adults and children are very different in both physical and mental aspects of the body. Physically, children are much more immature than an adults. Their organs and structures are smaller and weaker and function at a lower or slower rate than an adults. This is the same for older victims – geriatric patients who are older than 70 years old.
When giving CPR to a child, it is very different. Two hands are used to compress the chest when giving CPR to an adult. However, for infants, only two fingers are used – usually the pointer and middle fingers or both thumbs when the hands encircle the chest. For older children like preschoolers and school-age children, only one hand is used.
PALS also includes pediatric pharmacology – or proper indication and dosing of medication for children. This is one of the biggest differences when giving ALS to a child. A dose for an adult can be fatal to a child because his or her liver and kidney's can experience massive trauma and damage from too high a dose. Learning how to compute lower doses of meds and what medications are not allowed to be given to children are integral parts of PALS training.
PALS training is completed in two days, with 14 hours worth of total class hours. 
What kind of certification to I get?
After you've finished your PALS training program, you will be awarded a training credential valid for two years. The certificate can be used all over the US as long as it is still valid. Renewal can be done through a re-certification class. Expired certificates cannot be renewed and the trainee has to retake the program.
PALS re-certification class is either 6 hours and 20 minutes or 8 hours and 20 minutes, depending on the optional stations that trainee uses.