Fact Checked
Overview Of A Sunburn
Home treatment methods might offer some relief from a minor sunburn.
Apply cool rags to the areas that are sunburned.
Take cool baths or showers regularly.
Place soothing creams that have aloe vera to the affected areas. Note: Do not apply the cream on kids below than age of 2 except if your GP instructs you to do so.
A sunburn can cause a headache and slight fever. Rest in a cool room to alleviate the headache. A headache might be caused by dehydration, so drinking some liquids might help.
There is not much you can do to stop your skin from flaking after a sunburn – it is part of the healing procedure. Ointment might help to get rid of any itching you might have.
Caring For Blisters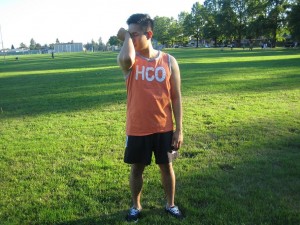 Home treatment might help reduce pain, avoid infection, and assist the skin to heal.
A minor, unbroken blister will generally heal on its own. Use a movable dressing to protect it.
If a blister is big and throbbing, it might be best to have it drained.
Here is a safe method to use: clean a needle with alcohol, softly break the edge of the blister, and squeeze the fluid in the blister so that it can drain out. If you have an illness such as cancer, heart disease, diabetes, or HIV, you should not drain a blister because of the possibility of infection.
Lookout for a skin infection while your blister is healing.
Signs of infection consist of:
Increased discomfort, inflammation, irritation, or warmness around the blister.
Red smudges spreading away from the blister.
Drainage of fluid coming out the blister.
Symptoms To Watch Out For
Phone your GP if any of the following happen while treating a sunburn by yourself:
Problems with vision that carry on after you get out of the sun.
A high fever develops.
Dehydration occurs and you are unable to drink enough liquids to substitute the lost fluids.
 Related Video On Sunburn