Fact Checked
A toe spasm is a condition where there is jerking or cramping sensation in any of the toes in the foot. A spasm is caused by contractions of the muscles. It can be due to poor circulation, nerve damage and deficiencies of nutrients in the body.
A toe spasm usually happens on its own or can be a component of a wider set of muscular contractions of the foot. Together with the contractions and the discomfort, the toe can lock and there is abnormal stretching of the toes. Toe spasms usually affect the big toe, but it can also affect other toes. If the spasm of the toe persists, it can be a symptom of an underlying condition.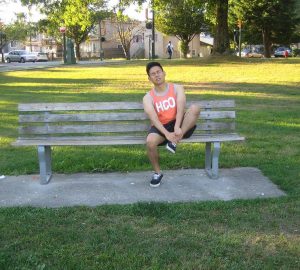 Causes of toe spasm
Poor blood circulation in the area from using tight-fitting shoes and sitting in uncomfortable position for long periods of time.
Irregular stretching of the muscles such as stretching them beyond their capacity such as in ballet dancing.
Inflammation of the joints
Plantar fasciitis which is the inflammation and irritation of the muscles
Nutritional deficiencies
Medical condition such as diabetes can damage the nerves in the foot area. It usually happens in the peripheral regions.
Nerve entrapment or pinched nerve
Treatment
Apply heat on the affected area for at least 15 minutes every 4 hours to relax the tight muscles and stops the spasms. Heat can be in the form of a heating pad placed on the affected toe to lessen the spasm of the toe. Another alternative is soaking the affected area in warm water.
Wrap an ice pack with a towel or cloth and massage the affected toe to lessen the pain and swelling caused by the spasm of the toe.
Consume foods rich in magnesium, calcium and sodium that include spinach, broccoli, bananas and almonds.
Avoid over-exerting the body when performing exercises and other types of physical activities to prevent making the condition worse.
Drink plenty of fluids especially water to prevent dehydration and spasms
Avoid wearing high-heels to prevent excessive pressure placed on the toe and the ball of the foot. Wear shoes with wider toe box to relieve any discomfort.
Use the recommended over-the-counter pain medications to relieve the pain and the inflammation caused by a toe spasm.
Walk barefoot in the sand to strengthen and also massage the muscles of feet and toes.
Seek the help of the physical therapist for some exercises to relieve spasms of the toe.
FACT CHECK
https://www.healthline.com/health/toe-twitching
https://www.healthline.com/health/best-remedies-toe-cramps
https://www.epainassist.com/sports-injuries/foot-and-heel-injuries/what-causes-toe-spasm