Fact Checked
A blood clot in the eye is a reddish spot or patch that can be seen on the white region of the eye which appears as an unexpected patch and can change positions.
The white portion of the eye is covered by the conjunctiva which is a thin film that contains the blood vessels and nerves. Blood vessels at the back of the eyes are very delicate and any injury to the eye causes rupturing of the blood vessels that result to a red blood clot in the eye. Gradually, the blood clots in the eye disappear, but sometimes the clots cause painful symptoms and needs treatment. If the condition is not properly treated, it can result to blurred and reduced vision.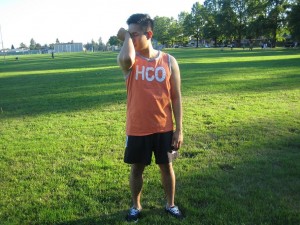 Causes of blood clot in the eye
Constipation
Excessive straining of the eye
Stress
Excessive sneezing and coughing
High blood pressure
Excessive use of medications such as blood thinners
Blood clotting disorders, deficiency in Vitamin K and other severe eye infections
Eye surgery
Symptoms
Eye pain
Blurred vision
Sense of fullness in the eye or under the eyelid
Discomfort in the eye such as itchiness or irritation
Treatment
Rest the affected eyes. Avoid straining the eyes by working or reading for long periods of time. Minimize working on the computer or looking at the television to prevent straining.
Apply heat therapy on the affected eye to lessen the irritation on the area. Heat can be in the form of a hot compress placed over the eyelid to give relief.
Apply an ice pack on the affected eye to relieve the irritation due to the blood clots.
Place slices of cucumber on the affected area to relieve the irritation and pain.
Perform gentle exercises for the eyes if it does not cause straining. Exercises rejuvenates the muscles around the eyes. Start by looking at a focal point at least 10 feet away for 20 seconds and focus on an area in the palm for 20 seconds, avoid blinking. Repeat this process for 10-15 times.
Quit smoking. Smoke from cigarettes causes the blood clot to thicken internally.
FACT CHECK
https://www.healthline.com/health/retinal-artery-occlusion
https://www.allaboutvision.com/conditions/hemorrhage.htm