Fact Checked
Natural disasters are defined as major harmful events that occur as a result of the Earth's natural processes. These adverse occurrences typically lead to loss of property and even life. Apart from this, it often causes economic damage as well. And although they are natural, human actions can also aggravate the consequences of these disasters. There were a reported 905 natural disasters in the year 2012, of which 93% were related to the weather, such as storms, floods and climatological. These various natural disasters affect millions each year. Each area is susceptible to different kinds of natural disasters, thus everyone should know the risks an area poses and how to prepare one's self, family and community from these catastrophes.
List of Natural Disasters
There is a long list of natural disasters that occur annually. The list includes:
Blizzards
Cyclones – tropical and extra-topical
Droughts
Earthquakes
Floods
Hailstorms
Heat waves
Hurricanes
Landslides and debris flow
Limnic eruptions
Thunderstorms and lightning
Tornadoes
Tsunami
Volcanic eruptions
Wildfires
Winter storms and extreme cold
http://youtu.be/Kg-6whkbZXs
How to be prepared for Natural Disasters
It is recommended for families and members of the community to know the potential hazards of living in a particular area. The following are safety tips for natural disasters:
Have an evacuation plan ready for the family for different kinds of natural disasters. Always be prepared. Practice this plan.
Every member of the family should have a contact card listing a particular meeting place and contact information.
Watch out for news updates even before one is present in an emergency.
Always have an emergency kit for all natural disasters. Place the kit in a place where it can be easily be grabbed in case one is in a rush.
Take First Aid and CPR Courses to learn how to treat and manage basic injuries.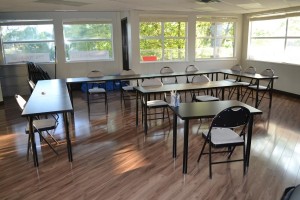 Emergency Kit for All Natural Disasters
Every home and car should contain an emergency kit that is suitable and well prepared for various kinds of natural disasters. The basic disaster supplies kit should contain the following recommended items:
Water – a person should be allotted at least one gallon of water per day that is enough for at least three days (useful for drinking and sanitation)
Food – non-perishable food items should last at least three days
Food for pets
First aid kit
Whistle (which can be used when calling for help)
Battery-powered radio with extra batteries
Flashlight and extra batteries
Moist towelettes
Dust mask
Basic tools, such as pliers and wrench to switch off utilities
Manual can opener
Local maps
Cellphone with chargers
Various medications
Emergency blanket
Extra clothes
Cash
Numerous natural disasters can occur at different seasons of the year. These catastrophic events result to consequences that cause cost a person his properties, and even his life. Thus, it is necessary to be prepared for all kinds of natural disasters at all times.
Online Sources:
http://www.ready.gov/natural-disasters
http://www.redcross.org/prepare/location/home-family/get-kit
http://en.wikipedia.org/wiki/Natural_disaster
http://www.nrdc.org/living/waterair/disaster-preparedness/defautl.asp