Fact Checked
Overview Of Hepatitis A
Hepatitis A (also referred to as contagious hepatitis) is a severe infection of the liver caused by the hepatitis A virus.
Symptoms Of Hepatitis A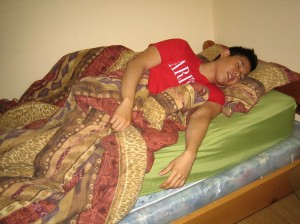 The symptoms of Hepatitis A are fever, severe pain, vomiting, loss of appetite and abdominal pain.
Dark urine is generally the first definite sign of Hepatitis A, followed by jaundice (where the eyes and skin turn yellow).
The severity and duration of the illness differs, though most individuals feel better after three weeks.
The disease is generally more severe in adults than in kids. In adults, Hepatitis A intermittently presents itself as a severe, disabling illness lasting a few months.
Treatment Of Hepatitis A
There is no exact treatment for Hepatitis A. The main aim is to treat the symptoms of the virus.
Individuals with Hepatitis A can become so ill that they will need to be admitted to hospital, though this is uncommon.
Prevention Hepatitis A
Individuals with Hepatitis A should not go back to work or school until they are no longer contagious which is at least a week.
Washing your hands and thorough cleanliness is vital and are the most efficient ways of decreasing the spread of Hepatitis A.
Hands should be cleaned carefully with soap and warm water for at least 20 seconds and then dried meticulously.
It is important to clean hands after using the toilet, handling linen or when cooking food.
Assistance With Hepatitis A
For additional assistance, please get in touch with your local GP, health care center, or nearby public health clinic. You can be vaccinated at your local GP or health center.
Related Video On Hepatitis A