Fact Checked
Overview of Panic Attacks
Dealing with a panic attack is going to include several methods. There are simple things such as learning how to regulate your own breathing, to more advanced techniques that include taking medications to deal with the panic attack. Of course, most people try to do whatever they can do in order to prevent a panic attack from happening in the first place. This is especially true of those who have panic attacks frequently and whom can also pinpoint what could be causing their panic attacks. Methods for helping to prevent panic attacks include using cognitive behavioural therapies, as well as dietary changes.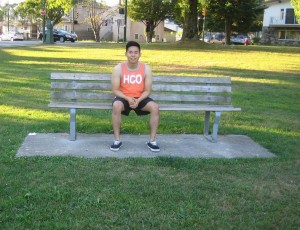 Breathing Exercises
When a person has a panic attack, they often start to hyperventilate, as this is a major sign of a panic attack. Due to this, knowing how to practice breathing exercises, you can help to improve the feeling of not being able to breathe. The most common breathing exercise is the 5-2-5 count. This meant that you inhale for 5 seconds. Breathe from your stomach rather than your chest. Then repeat this twice following by five regular breaths.
Other breathing techniques include:
Extending your exhale breath by counting or humming
Breathing into a paper bag
Cognitive Behavioural Therapies
For those with a panic disorder, cognitive behavioural therapies are considered the treatment of choice by most medical professionals. It seems to have a positive effect when a person realizes that they are not alone in having these symptoms. The idea with this type of therapy is not only to help the person realize that these attacks are going to be controlled and that there is nothing mentally wrong with them for having these attacks, which is a common fear among many people.
Changing your Diet
There are certain foods that have been known to encourage panic attacks to happen. Caffeine is known for inducing panic attacks, and there are several drugs that a person could be taking that is causing this. This is why a look at your diet and medication use needs to be done.
Support groups
Support groups can offer valuable info and guidance about how you can successfully cope with your panic disorder. They're also a great means of gathering with other individuals who've experienced similar situations you have and who are also trying to cope with their disorder.
Panic attacks can occasionally be terrifying and dividing, so it can be useful to know that other individuals are undergoing the same experiences and feelings as you.
Related Video On Panic Disorders